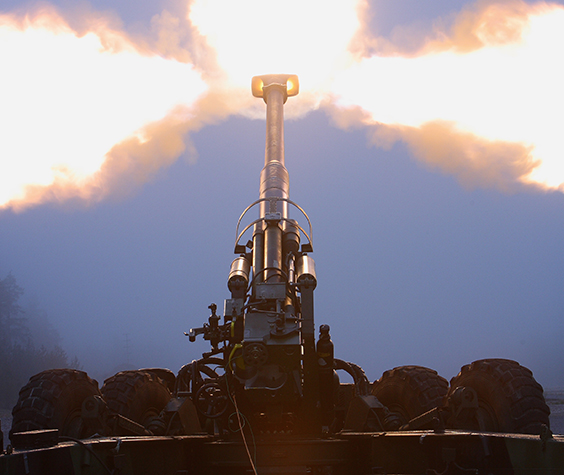 Explosives Centre
The Explosives Centre is responsible for the production, maintenance and decommissioning of explosives in the Defence Forces. The Centre also answers for the disposal of decommissioned and discarded explosives, and is responsible for testing activities.
When it comes to production activities, focus is on manufacturing heavy ammunition. In maintenance, focus is on the lengthening of the life cycle of material. Decommissioning, in turn, concerns the handling of discarded material and its safe disposal.
The Explosives Centre tests all weapons and weapon systems manufactured in Finland or purchased from abroad before they are taken into use or stored, and conducts test firing of samples of ammunition supplies. In addition, it also tests combat devices not previously approved as combat equipment.
The Army, Navy and Air Force Commands and the Border Guard Headquarters and brigade-level units as well as some Finnish manufacturing companies are customers of the Explosives Centre. The Explosives Centre operates in Ähtäri, Haapajärvi, Keuruu and Niinisalo. The Explosives Centre has appr. 150 employees.