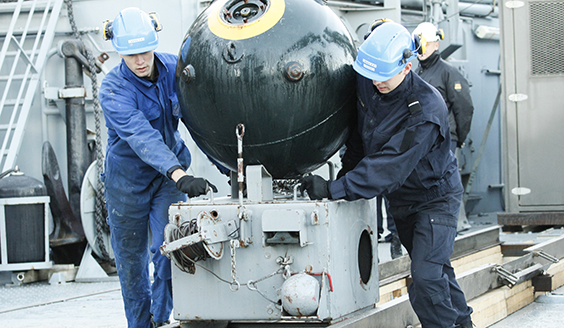 The 2nd Logistics Regiment
The 2nd Logistics Regiment, one of the Defence Forces Logistics Command's three logistics regiments, supports the administrative units of the Defence Forces and the Border Guard in the organisation of logistics and support in all states of readiness.
As for its special features, the Regiment conducts maintenance tasks related to the Navy's special materiel and services involving clothing, tents and field accommodation, field provisioning and medical materiel in the Defence Forces.
The Regiment stores the combat equipment in its control, carries out maintenance tasks, supports if necessary troops in the organisation of logistics and participates in the organisation of support required for international operations.
The regiment consists of the Headquarters and Western Finland Security Unit subordinate to it, the Western Finland Store Section, the Naval Depot, and the Quartermaster and Medical Depot. The Regiment Headquarters is located in Turku. The Regiment operates in 13 localities. The 2nd Regiment has appr. 330 employees.