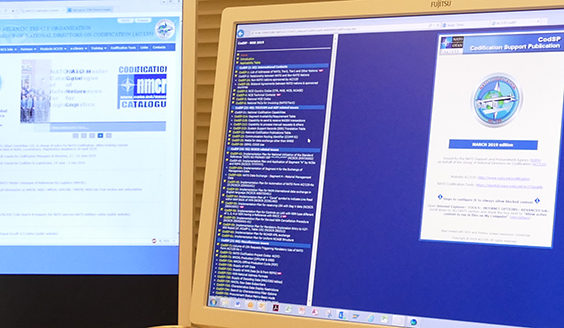 The National Codification Bureau Finland
The National Codification Bureau Finland is the national agency in charge of codification of the Finnish Defence Forces' materiel.
The Codification Bureau manages the codification of the Defence Forces' materiel under the supervision of the Defence Command Logistics Division. The Bureau is a part of the Joint Systems Centre. The Codification Bureau is in charge of managing the codification of FDF materiel from acquisition to the end of its life cycle.
NATO Codification System
The purpose of the NATO Codification System is to codify materiel using a jointly agreed set of codes, so that materiel can be identified and exchanged internationally. Finland has a right and an obligation to codify materiel manufactured in Finland into the NATO Codification System and use the data in the system for national logistical needs.
The Codification Bureau provides codification training to defence administration and client company personnel. The Bureau supports domestic industry in matters related to the NATO Codification System and grants in the capacity of authority NCAGE company codes for those that need them.
NATO Codification System, NCS on NATO website www.nato.int/codification.
NATO Support and Procurement Agency (NSPA)
Information related to NSPA's procurements is available at www.nspa.nato.int/business/procurement
Information related to the links on the website:
- Vendor Registration: Registering to NSPA's supplier register. Obs! In conjunction with registering, there is a 24 hour window for submitting the required documents online; download them first and only then start the process.
- Notification of Intent: Requests for proposal involving infra projects.
- Opportunities: Future Business Opportunities refers to notifications involving potential future procurements. Request for Proposal refers to requests for proposal in force.